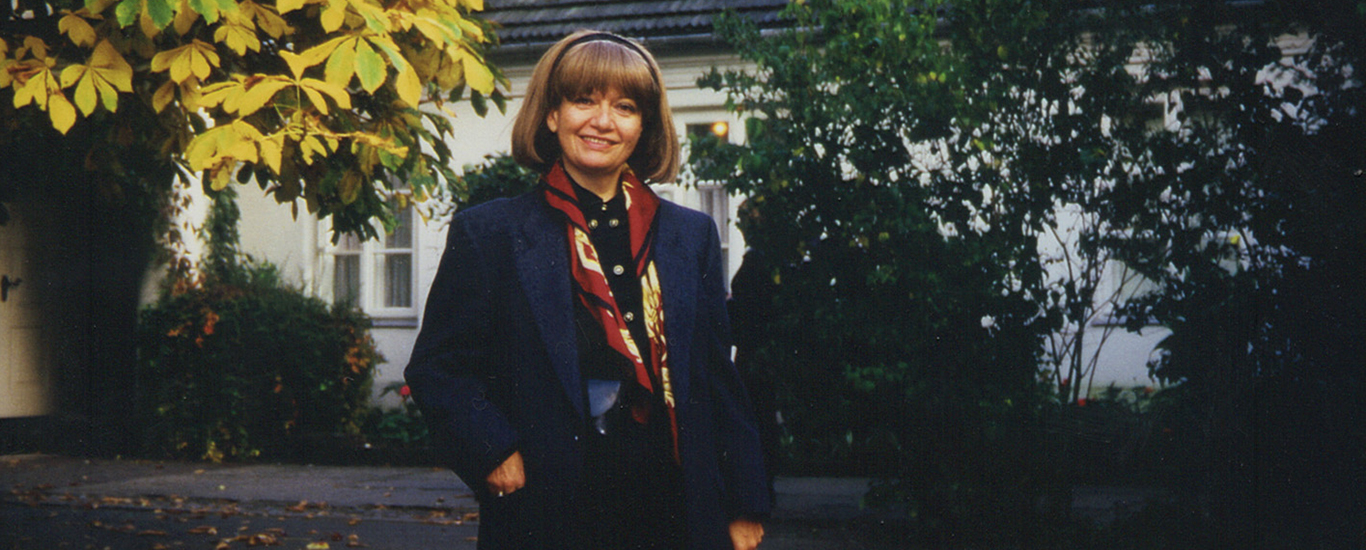 İdil Biret manifested an outstanding gift for music at the age of three and was trained at the Paris Conservatoire under the tutelage of Nadia Boulanger. She graduated at the age of fifteen with three first prizes. She studied piano with Alfred Cortot and was a lifelong disciple of Wilhelm Kempff who considered her as her best student. Since the age of sixteen İdil Biret has given concerts throughout the world with major orchestras including the London Symphony, the Philharmonia, BBC Orchestra, Leningrad Philharmonic, Boston Symphony, Leipzig Gewandhaus, Dresden Staatskapelle, Berlin Radio Symphony, French National Orchestra, Polish National Radio Symphony, Orchestre Suisse Romande, Tokyo Philharmonic and Sydney Symphony Orchestra. Among the eminent conductors she collaborated with are Pierre Monteux, Joseph Keilberth, Hermann Scherchen, Gennadi Rozhdestvensky, Alexander Dimitreev, Eric Leinsdorf, Rudolf Kempe, Adrian Boult, Malcolm Sargent, Charles Mackerras, Moshe Atzmon, Rafael Frühbeck de Burgos, Andrew Davis, Anthony Wit and Aaron Copland.
İdil Biret made her first tour in the then USSR in 1960 upon the invitation of the great Russian pianist Emil Gilels giving sixteen concerts. Over the years she made many more visits performing over one hundred concerts in Moscow, Leningrad and other cities in the great concert halls of the country. İdil Biret's US debut then took place in 1963 when she played a six concert series with the Boston Symphony conducted by Erich Leinsdorf performing Rachmaninov's 3rd piano concerto. The same year she played Rachmaninov's 3rd concerto also with the London Symphony conducted by Pierre Monteux. İdil Biret has participated in many festivals including Montreal, Berlin, Paris, Nohant, Duszniki, Athens, Persepolis, Dubrovnik, Montreal, Royan, Montpellier, Weimar and İstanbul. She has played Beethoven Sonatas with Sir Yehudi Menuhin and the Mozart Concerto for two pianos with Wilhelm Kempff. İdil Biret has been member in the juries of many competitions including the Van Cliburn (USA), Queen Elisabeth (Belgium), Montreal (Canada), Busoni (Italy), Liszt (Weimar, Germany, Utrecht, Holland) Messiaen (Paris), Bechstein (Germany). She has received the following awards; Lily Boulanger Memorial, Boston; Harriet Cohen-Dinu Lipatti gold medal, London; Adelaide Ristori prize, Italy; Chevalier de l'Ordre du Mérite, France; State Artist, Turkey. She is the recipient of honorary doctorates from many universities. İdil Biret has played in cycles the complete piano works of Beethoven and Brahms. In the 1980s she performed in two series of concerts Beethoven's 32 sonatas and the piano transcription (Liszt) of all the 9 Symphonies, the latter broadcast live by Radio France.
In the 1990s she played Beethoven's five Piano Concertos, the Choral Fantasia and the Triple Concerto in five concerts. In 1997 she played all the solo piano works of Brahms in a series of five recitals in Germany during the composer's centennial anniversary and also performed Brahms' two piano concertos at one concert the same year. İdil Biret over the years made more than eighty records for Decca, EMI, Atlantic/Finnadar, Naxos and other companies. These include the world premiere recording of the nine Beethoven Symphonies' transcriptions by Liszt for EMI (6LP/1986). She also recorded the complete solo piano works and all the concertos of Chopin (15CD/1992), Brahms (12CD/1997), Rachmaninov (10CD/2000) and the three piano sonatas of Pierre Boulez (1995) for Naxos. In 1995 her recording of the complete works of Chopin was awarded a "Grand Prix du Disque Chopin" special prize in Poland. The same year, her recording of the Boulez sonatas won the annual Golden Diapason award and was selected among the best recordings of the year by Le Monde newspaper in France.
İdil Biret has also recorded for Naxos the Etudes of Ligeti and the Firebird ballet music's piano transcription by Stravinsky which were released in 2003. In 2004 the sale of her complete Chopin and other CDs passed two million copies worldwide. Naxos commemorated this milestone event by presenting Biret a platinum disc at her concert In Münster, Germany. İdil Biret has recently finalized the recording of the complete cycle of Beethoven's 32 Sonatas. She has also recorded the piano concerto of Jules Massenet and the Symphonic Variations of Cesar Franck which was released by a French record label Alpha in 2006. She will record all the five Piano Concertos of Beethoven with Antoni Wit in the near future. A book about her life story and musical thoughts was published in France by Buchet/Chastel in September 2006 with the title İdil Biret-Une pianiste Turque en France. The same year Poland decorated Biret with a Distinguished Service Medal for her contribution to Polish culture through her recordings and performances of Chopin's music.