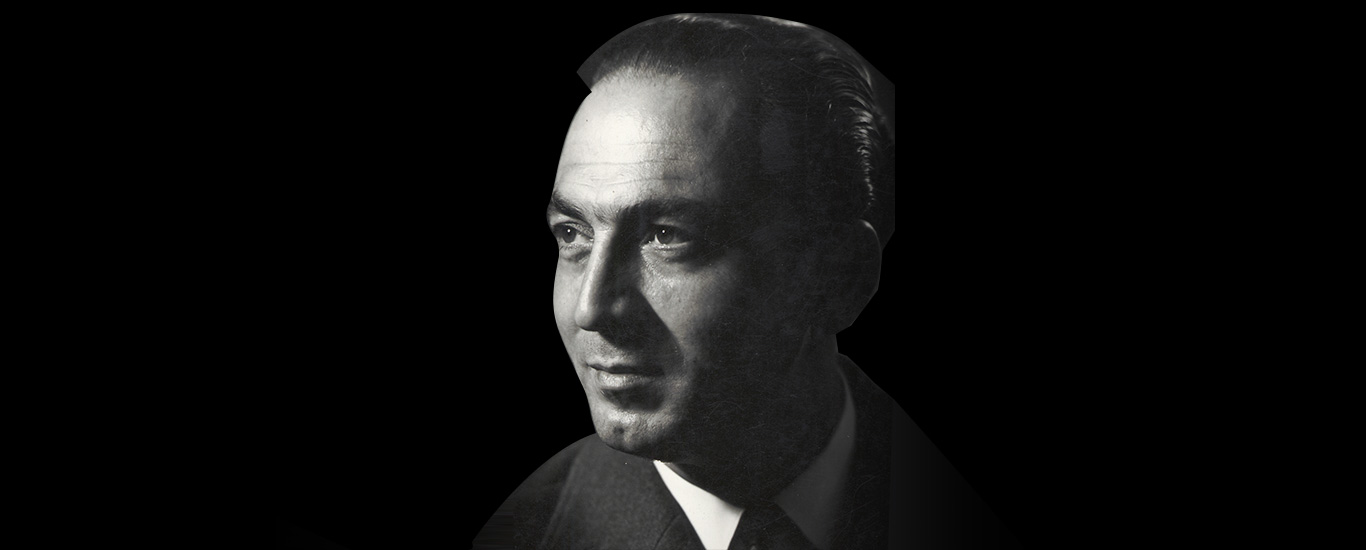 Indisputably one of the most celebrated opera and vocal artists of Turkey, Ayhan Baran was born in 1929 in Ankara and started his music education at the Ankara State Conservatoire in 1945, where he was tutored by Frieda Böhm, graduating from the Opera Department in 1951. Baran's career started at the State Opera where he furthered his studies with Apollo Granforte for two years. In a career spanning almost six decades, Baran has distinguished himself in the opera world with his unique bass voice and original interpretation technique.
Having commenced his international career in 1959 with the performances he realised with Symphonieorchester des Bayerischen Rundfunks in Munich, the artist continued performances in Turkey and abroad, taking part in operas, recitals and concerts at foremost music venues in Germany, Great Britain, Ireland, Netherlands, Finland, Switzerland, France, Belgium, Soviet Union, Bulgaria, Yugoslavia, Romania, Hungary, Czechoslovakia, and Egypt. For two seasons from 1967 through 1969, he also performed with Düsseldorf and Duisburg Operas as guest artist. As part of his efforts to promote the works of Turkish composers around the world, he was particularly keen on including them in his concert repertoire. Baran also worked as a director in Ankara State Opera, putting several operas on stage.
Among many prestigious awards he was granted in Turkey and abroad can be named those of the George Enescu International Competition (Bucharest, 1961) and Verviers International Singing Competition (1963) was well as the "Golden Medal for Singing" of Harriet Cohen International Music Award in 1963. In Turkey, Baran was awarded with the title of State Artist in 1987 and received the Honorary Award of Sevda-Cenap And Music Foundation in 2004.
His vast opera repertoire includes titles in such big works like Faust, Don Carlo, Les Vepres Sicilliennes, Aida, Machbeth, Il Trovatore, La Nozze di Figaro, Don Giovanni, Zauberflöte, Cosí fan tutte, Entführung aus dem Serail, Fidelio, Don Pasquale, Anna Bolena, Lucrezia Borgia, La Grande Duchesse de Gerolstein, L'Orfeo, Der Fliegende Hollaender, Il Barbiere di Siviglia, La Serva Padrone, Rita, Die Verkaufte Braut, Gılgamış, Köroğlu, and Van Gogh.