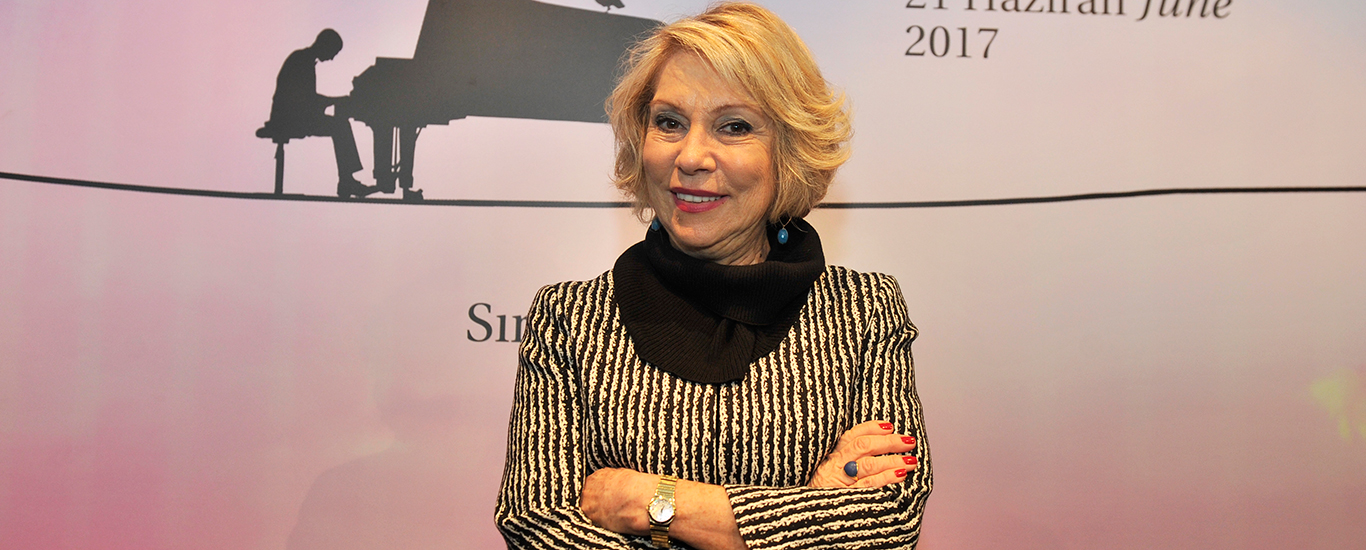 The Honorary Award is presented to Turkey's pre-eminent music professionals for their contribution in furthering and nourishing the country's cultural and artistic life. This year's recipient will be music writer and academic Evin İlyasoğlu, who has been a pioneering figure in developing and popularizing classical music in Turkey through her endeavours as a music writer, radio and TV producer, academician, and the music director of the Boğaziçi University Albert Long Hall that is celebrating its 20th season in 2017. She will receive her award at a ceremony before the Opening Concert of the festival on the night of 29 May 2017 at the Lütfi Kırdar Exhibition and Convention Centre.
About Evin İlyasoğlu
Evin İlyasoğlu was born in Arnavutköy, Istanbul. She started the piano at the age of seven. İlyasoğlu studied at the Istanbul Municipality Conservatoire, Robert College, and then at the Michigan State University in the United States. She produced and presented classical music programmes on TRT Istanbul Radio for 19 years and musical talks series on TRT television. Her music reviews, essays and interviews have been published both in Turkey and abroad and she has 25 books published up to day. She has taught at the Marmara University Faculty of Communication and currently is an academic at the Boğaziçi University. She has been the director of Boğaziçi University Albert Long Hall Classical Music Concerts since 1996. She is the Chairwoman of the Board of Trustees of the Zehra Yıldız Culture and Arts Foundation. She has a column in the national newspaper, Cumhuriyet since 1991.